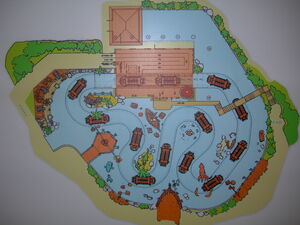 Buccaneer Battle is a MACK Splash Battle located in County Fair. It opened on May 15, 2009 replacing Déjà Vu
Overview
Edit
Buccaneer Battle is a pirate-themed attraction located across from the Demon. Guests board large boats that run along a 450-foot long underwater track. Guests then fire water cannons at guests on other boats, guests on land, and targets that can shoot back at guests, or display special water effects. The ride features various water, lighting, and musical effects.
External Links
Edit
Ad blocker interference detected!
Wikia is a free-to-use site that makes money from advertising. We have a modified experience for viewers using ad blockers

Wikia is not accessible if you've made further modifications. Remove the custom ad blocker rule(s) and the page will load as expected.